Don't you fall in love with your buddy, when he/she calls you with a cute or funny nickname? Guys and girls love a nickname as it makes the person feel beloved and confident. To be honest, it also makes you feel 'considered' as long as the nickname is pretty cool.
If you find your friend has got a hunky personality, you can surprise him with a nickname 'Super stud' or even, 'Big Boy'. We often put creativity when it's about to choose a nickname for your friend. By the way, who doesn't love unique or 'out of the box' words?
A lot of times, we get fascinated by funny nicknames that represent a softer side of the personality. People recommend that nicknames should be created in accordance with the aspect of the personality.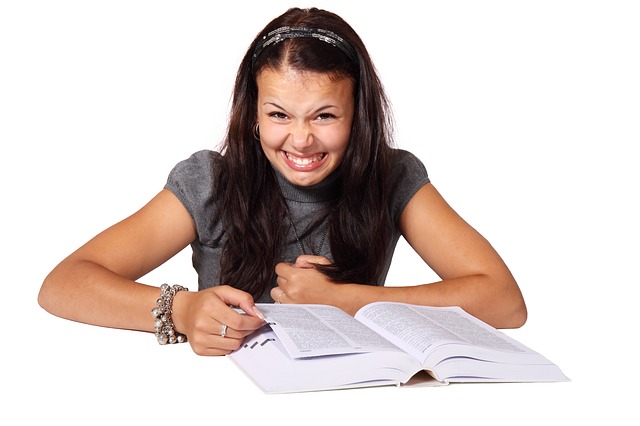 Sometimes, it goes absolute with the person but few names sound funny enough to be remembered for the lifetime. It's cool unless it hurts the sentiments. We often heard girlfriends naming their boyfriends as 'Teddy Bear'. It reflects that the guy is super cute and adorable. Nicknames just come out without any thought and sits perfectly to the person.
Wait! I have brought a lot of ideas and nicknames for guys, girls, friends, cousins or even, a boyfriend or girlfriend. Grab the one that is more connecting 😉
Funny Nicknames for Guys And Girls
Here goes a massive big list of 220+ cute & funny nicknames for guys, girls, best friends, girlfriend or boyfriend. Feel free to use any of these below.
Saturday Night Your best friend who goes to every party and drinks way too much beer.
Fish Stick
Faaaaaq – For that friend that uses "f**k" for everything
Shy Guy
Full Meter – For someone who's always mad and yelling!
Two Story – For when you have to look up at someone to talk to them.
Onion Turtle
Pizza Pents
Adobe – for someone adorable
Mr. IDK
Sibling – Someone who stinks at everything.
Justin Bieber – For that dude in your squad that didn't really enter puberty yet…
Zebra
Toothpaste
Mr. Microsoft – who's obsessed with Microsoft
Extra L
Lazy
Third Wheeler – The one friend who doesn't have a gf or bf but always tags along anyways
Friday Night – For someone awesome
Monday morning – for someone you hate to see
Monkey Brain – for someone with crazy brain
Potato Diaper
Kittycat- a person who loves cats
Internet Explorer – For that friend that always takes an eternity to react.
 Lemon – for someone really annoying and sour.
Toothpick – for skinny guy
Game over – Geek without a life
Flame Brain
Poo Boy
Kelpcake
Memeaholic – for a person who is meme addict and can't go without quoting one
Kittycat – for cat lovers
Capn' Cankle
Potato Diaper – so funny
Walking Wind
That Guy – something original?
Spongebob – for a doof head and loser.
Astrosuck – for those who can't pay attention
Friday Night – The awesome guy who we love the most
John Cena – for the guy you keep missing at parties
Furniture – someone who is lazy and loves the sofa
-er – just add "er " after somebody's name. Its just so creative.
French Fry – somebody that is hella skinny
Cheep Cheep
Monkey Brain – For a person with a crazy brain
Chatter Box – For someone who can't keep quiet for few seconds
The Most Terrible Person to Ever Live – you
Lil Nasty – Someone who spits on the laughing.
Smudge – for the friend who doesn't even know how to do makeup
Peanut Butter2X7=14
Ducky
Book Zombie – bookworm who reads five books a week.
Billy Boo
Snail Muncher – for the person who knows way too much french.
Wednesday – the middle child
Shut Up –
Adobe – for an adorable person
Cheeseball
Nerfy-Poo – great for your pet
Loud Mouth – for a friend who won't shut up
Inky – for pen lover
Mr. Meow Meow – cat man
Bunny – for girl
Couch Potato – for someone who loves sitting on coach and ignoring your calls
Third Wheeler –
Nugget – when your friend is so scrawny its funny
Walking Dictionary – for someone who
Summer Teeth
Weird Beard
Lonely
Adorable – the one who is absolutely cute, and lovable.
Mr/Miss Microsoft – For a person, who is tech savvy and always talks about Microsoft.
Kittycat – The girl who loves kittens, and cats the most. You probably know someone who has a special love for cats.
Toothpick – This nickname is for a girl or boy who is thin like a toothpick.
Book Zombie – A funny name, for a person who reads a number of books in a week.
Loud Mouth – The person who is too loud, and always shout.
Daisy – For a pretty girl who is just like daisy.
Soft toy – A person who is fluffy and cute like a soft toy.
Cuddles – For a girl or boy, who loves to cuddle.
Cookie Monster – As the name shows, this name is perfect for cookie lovers.
Lady Luck – the girl who is always lucky to you.
Wonder Woman – A woman who is amazingly wonderful in everything.
Super Man – A man who is super incredible just like super man.
Firefly – For a girl who has a little spark in everything she does.
Big Boy – For a guy who is actually big in real.
Tough guy – A strong man who can easily deal with any difficult or violent situation.
Star shine – For a girl, who shines like stars.
Moody – A girl who always follow her mood swings.
Doll face – She has a pretty, and perfect face just like a doll.
Goofy boy – A silly guy who makes funny noises, and laughs.
Smiley – The one who smiles always.
Champ – A great person, just like a champion.
Lively – A girl who knows the tricks of happiness, and enjoyment.
Fishy – There are girls who always see something fishy. Even if their partner got sick, they will feel something is fishy and he is hiding the real truth.
Tube light – For a girl or boy who understands everything at last. Maybe, they have low intelligence level or they're bad at getting jokes.
Warrior – A guy who is a fighter.
Sugar daddy – He is a sweet guy, and takes care of you.
Sweet cheeks – You find his cheeks super cute, and you just can't help it.
Extra hot – A guy who is too hot to handle.
Rock star – For a guy, who is a rock star to you.
My love – Does this really need an explanation?
Book Worm – A book nerd, who is always into reading books.
Everything – For you, this person is everything. He is a world to you.
Funny Hunny – The guy who is funny, and cute.
Butter cup – The girl who brings light wherever she goes, and particularly in your life.
Ice man – A boy who is really cool, and awesome. He doesn't get angry too often. He is more cool!
Gummy bear – For a fat guy, who looks like a gummy bear,
The Little Flower – A young girl who is delicate just like a beautiful flower.
Little monkey – A naughty girl who loves to irritate you.
Cotton Candy – She is soft, and sweet.
Shakespeare – The one who claims to be an author, or a poet.
Muscleman – The guy with some solid muscles. Yeah!
Near and dear – No matter if he is far or near, he is till dear to you.
Perfect – For a person, who does everything with perfectness.
Gem – as priceless as any gem.
Commando – The macho man, who looks like a commando.
Junk email – For a person, who have something nonsense to tell others.
Universe – She means the whole universe to you.
Bulk head – A person who has a bigger head.
Red hair – A gorgeous girl, having red hairs.
Professor – A guy who often gives lectures.
Hotsnap – A girl who always looks gorgeous in pictures.
Crimson – For a girl, who blushes when you make love comments.
Fruit pastry – A girl who is juicy and fruity.
Captain – He is the solo captain of your sinking heart.
Simba – A cute little lion.
Charlie – The person who loves to make others laugh.
Google – The one who has answers for everything.
Mr Right – If you really think, he is actually right.
Buttery Chocolate – A girl who is dark like chocolate and soft like butter.
Baby Boo – For a cute, baby like girl.
Handsome – For a good looking guy.
Star – The number one star for you!
Rapunzel – A girl who has pretty long beautiful hairs.
Madonna – For a girl who has a beautiful voice.
Scratchy- A girl who is ready to fight.
Fashionista – A modern girl who is a lot feminine, and knows fashion trends.
Delicate lady – For a more mature lady, who is still delicate.
Always busy – A person who is busy, and occupied.
Doctor – He who has a medicine for everything.
Noodlehead – One who has curly hairs just like noodles
Arrogant babe – For an aggressive girl.
Panda – A guy who is big in size.
Poofy – A funny name for an overweight friend.
Super stud – He is a stud, and he is super to you.
Pocket size – A friend who is too short in height.
Witchy – A girl who has sharp witch plans.
Dodging car – For girls, who can dodge anyone with their crazy stunts.
Peanut – A girl who has good tastes.
Fox – For a cunning girl.
Little Donut – A girl who is round in shape.
Love Bug – For a person who is so lovable.
Fluffy – A softy boyfriend.
Waffles – For a person who you're addicted to.
Precious pearl – A precious gem who is unique, and special.
Frisbie – A name perfect for crazy girls.
Messy – A girl who always creates mess for others.
Chatterbox – Perfect for a girl who speaks a lot.
Fairy – A girl who is just like fairy.
Giggles – Who is fond of giggling.
Magnum – A rich chocolate flavored!
Valentine – For someone you love the most.
Coffee cup – If you're addicted to your girl friend, call her coffee cup.
Super star – The ever lightening star.
Selfie master – For a girl, who loves to take selfies.
Boss Lady – For a girl who is bossy.
Walking dictionary – Someone who has a meaning for every word.
Big mouth – A person with a loud, bid mouth.
Chubs – For a chubby person.
Complainer – One who never gets tired of complaining.
Coffee Zombie – A coffee lover.
Desktop bandit – For a person who is glued to desktop.
Full meter – Someone who is totally mad, and always yells.
Penny pincher – For a girl who never spends money on anything.
Million dollar smile – A girl with a 100 watt smile.
Over thinker – One who thinks too much.
Paragraph – It's funny as it is used for short girls.
Screensaver – A person who keeps on changing wallpapers.
Social media pundit – For a social media geek, who post everything on social media.
Four eyes – Someone who wears huge glasses.
Time bomb – A girl who can explode anytime.
Trial and error – For someone who always makes mistakes.
Wikipedia – Someone who has fake internet knowledge.
Bathroom grunter – He makes weird noises in bathroom.
Buster – The one who gets you in trouble every time.
Game over – A geeky guy who has no real life.
Numbnuts – For a guy, who never thinks before he speaks.
Scruffy – A guy who does not dress well.
Bambi – For a sweet girl who is pretty, and shy.
Silly billy – For someone, who is silly.
Diva – For a girl who is princess.
Gossip girl – A girl who always gossips.
Saturday night – A guy who does party at every Saturday night.
Tarzan – A funny name for a guy who has no manners.
Brownie – A name for a dark-haired girl.
Stone hearted – For a person who is dominant.
Glue – A sticky and talkative girl.
Love Face – She has a beloved face.
My force – Someone who has manly strength.
Mr Amazing – For someone, who is super amazing.
Rolling thunder – A person with loud screeching voice.
Sunny boy – A boy with cool impression.
Tiger – For a man who is too strong, and powerful.
Tinkerbell – A girl with magical impact.
Nanny granny – She always cares like a granny.
Rose – A girl as pretty as rose.
Makeup factory – She loves to wear makeup every time.
Beautiful mind – A girl who has got a smart mind.
Power puff – She can tackle every situation.
Light of my life – She has added light into your life.
Dancing queen – She loves to dance.
Silky way – For a pretty girl who is smooth, and gorgeous.
High heels – A girl who loves to wear high heels.
Advisor – She always gives her advice.
Short tempered – For a guy or girl, who gets angry too often.
Miracle – A person who does miracles often.
Extra special – Give this nickname to someone who is too important.
Sleepy – The person who always looks sleepy or drunk
Muddy – For a guy, who always falls down
Braveheart – He is courageous, and always stands for what he believe is right.
Did you love the super cute funny nicknames for guys and girls, bestfriends, girlfriend/boyfriend? I know, you incredibly loved and couldn't stop laughing!
You can pick the best funny nicknames for guy or girl or best friends that is just not a modification of the original name, but a feeling you genuinely have for the beloved person. Friend, it could be funny, naughty or even, annoying.
Unless, a funny nickname brings the laugh, happiness and other cherished moments, it is cool to give it to your friend. Do you more creative ideas?
Share some cute or funny nicknames in the below comment section.