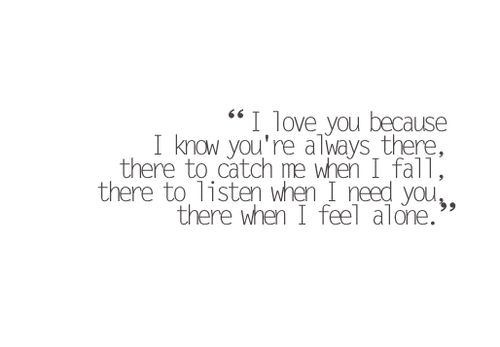 So, you always wonder about the best thing of your partner? Whether its about habits or the way he really cares about you, you've always loved him to bits. Have you ever wondered, why do you love your partner so much? Well, there could be endless reasons of loving your wife, husband or a special friend. There could be nothing beautiful than this. Dear friend, it is the right time to confess the real love to your soul mate and reveal the secrets about him. Here is the list of '52 things I love about you'.
Do you remember those birthday surprises that leave you in happiness? Maybe, he has bought you one of your favorite dress. Chances are that he has cooked some really delicious food for you, in the middle of night. You must remember the late night phone calls that were meant to cheer you up. Wasn't he the first person to hold your hand, when everybody become rude? There must be astounding things your partner has done for you secretly. On this day, you are encouraged to open up your heart and share a bunch of '52 things I love about you'. You should have remembered those small little things he has done several times to bring smile on your face. Right?

52 Things I Love About You List
Here is a list of 52 things I love about you that you can say to your life partner. Expressing love needs a lot of courage and pure sentiments. These short little list of idea will help you in doing so.
Your hairstyle.
Your beautiful smile.
Your physique.
Your height.
Your unwavering honesty.
Your kindness.
Our open and honest conversations.
Your understanding nature.
Your forgiving heart.
The fact that you're my best friend.
Your pride in your appearance.
The compliments you give me.
The gentle touch of your hand when we kiss.
The loving glances you share when we're with friends.
Your loyalty.
Your compassion.
The way you hold me close.
The little gestures that speak volumes about your love.
The sight of you brightens my day.
Your integrity.
How your presence lights up any room.
All that you've taught me about myself.
Your intelligence.
The security I feel in your embrace.
The confidence you give me to face the world.
How comfortable I can be around you, even when I'm clumsy.
The trust we share.
Your sense of humor.
Seeing your happiness.
How our thoughts sometimes align.
Being an integral part of each other's lives.
The warmth and safety of your hugs.
The humorous way we argue.
How easily you can make me feel desired.
The way you make me feel valuable.
Your unwavering support.
The unique connection we share.
The intimacy we enjoy.
Your consistency in keeping promises.
How you dedicate your weekends to us.
The way you look at me with love and desire.
Your enduring closeness when I wake up.
Your constructive criticism.
Your self-acceptance and resilience.
The small but meaningful things you do for me.
Your appreciation for my natural beauty.
Your love for my personality.
Running my fingers through your hair.
The intense attraction I feel when you're passionate.
Encouraging me to confront my fears.
The security you provide.
Our ability to discuss anything and everything.
So, you loved the list? That's awesome. There can be a lot of things that you truly like about your husband or wife or even partner. But, it is just a small little note that comes straight from your hear for your one and only. Your list of 52 things I love about you might go slight different, but you can catch super duper ideas.
A note of love will definitely beautify your romance and strengthens your wonderful life story. Share the love with these things I love about you list ideas!