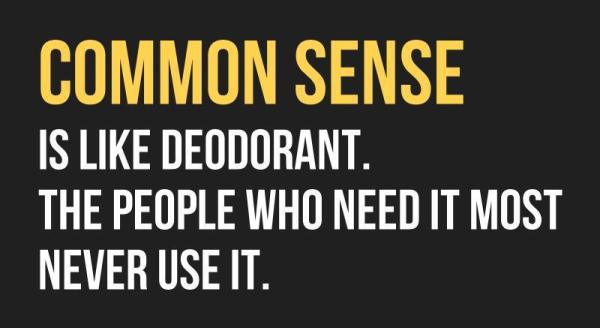 Feel like you have an intelligent mind than other guys? Are you present minded person who can tackle with every question in mini seconds? But, it takes hard efforts to answer tricky questions. Sometimes, intelligent people also fail to attempt common sense questions and answer childish.
Adults and teenagers try hard to become smarter in every field but fail badly when it comes to common sense. Most of the times, few questions simply require your presence of mind and common sense but you go blank. However, the right answer can easily be found with the basic knowledge.
Have you ever given time to your common sense? Well, there are a number of online and written tests that are specifically made to test your common sense. Isn't it the right time to beat it?
These tests are made by creative people who are smart masters and love to play with minds. A lot of times, the questions are on point but the answers are pretty funny. Yes, it just need the basic knowledge and accurate answers. Common sense questions are asked to calculate whether your logic is on point or not. Want to take the test now?
It's time to exercise your brain. Then, why not an online test of few minutes? Let us determine the functioning of your brain and of course, the common sense. Time to think smarter. Can you answer all of the following questions correctly?
[Read more…] about 35 Common Sense Questions That Will Leave You Thinking