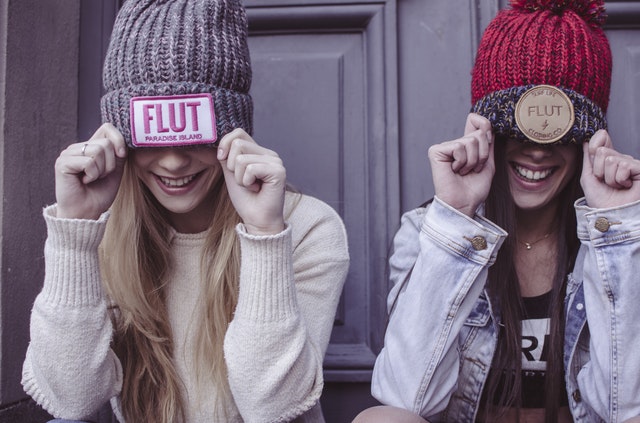 Best friends are the close buddies, who know everything about each other. It does not matter if it is just a good quality or bad, they know it and still love each other. Everybody calls his or her best friend with a unique name that only makes sense to both of them, if not to the other world. Surprisingly, they also save that cute name as a contact name in their phone. This is so much fun, yet a coolest way to remember your best friend always.

This only happens when you get to know your best friend too close, and would not call your best friend with the first name like everybody else. I have listed down 50 contact names for best friends to save in phone, but here is another trick for you. Know your best friend first, and find out his or her funny qualities. What she does when she meet you? Is he sleepy all the time? Is he too much concerned just like a momma? Does she looks like a TV character or maybe, cartoon character? Maybe, she is a samurai and can fight with anyone just because of you? Or, she is super caring, and generous. The contact names for best friends that you wish to save in your phone should show the qualities, personality your best friend own. I believe this comes naturally. Look at some contact names for best friend for some inspiration before you choose one for your BFF.
Cute & Funny Contact Names for Best Friends
Little Samurai
Cookie
Satellite
Buddy
Charcoal
Bae
Nerd
Coach
Champ
Care Bear
Inspo
Maybe
Oldie
Bid daddy
Dash
Ladies Man
Super friend
Friend of life
Hoodie
Benz
FIFA
Uncle
Sherlock
Dexter
Troll
Cutie pie
Adopted bro.
Bebo
Turtle
Fruity
Foodie
Phone
Teacup
Straw berry
Dora
Hercules
Busy bee
Back bencher
Glasses
Cute panda
Poker face
Penguin
The nameless one
Irritating
Thunder cat
Speedo
Heroin
Chief
Ninja
The owl
Bonus tip : Split the best friend's name into parts and choose the first or last part and complete it. For example, Christina turns into chrissy.
Did you get a cool contact names for your best friend to save in your phone? Saving a funny cute contact name for friends would definitely surprise your best friend but it should not really hurt him or her. It can be irritating, or funny as this is what relationships are. We love to make fun of each other, and irritate often. But, there is always fair intentions, pure love and care for the closest beloved people. Even if you save your best friend name as'garbage', be prepared to get your name saved as 'my garbage twin'.  It's all fun, isn't it?