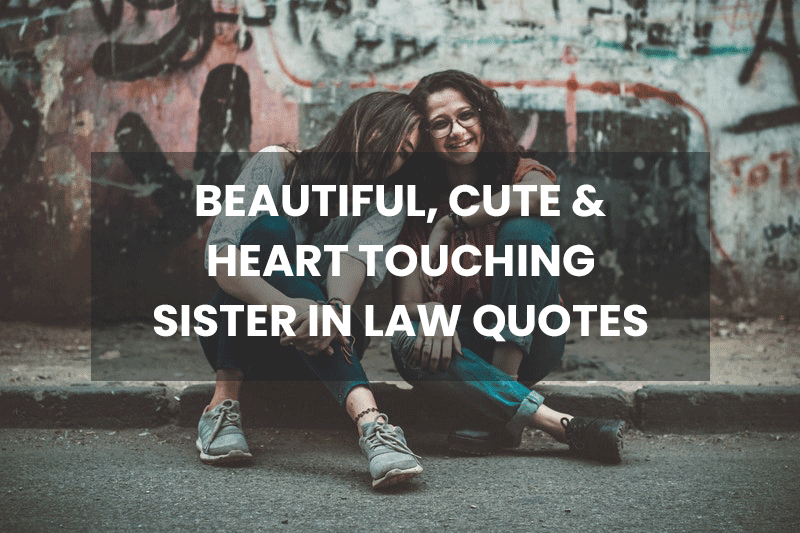 When a woman gets married, she gets introduced to a completely new family. New relationships. Her husband's family members are the new family. Sister in law is the sister of her husband, who shares a close bond with her brother's wife. It's a beautiful start of another relationship. With time, you realize the beauty of new family connections. In short, marriage is not the bond between two individuals. In fact, it connects spouses with their families.
A sister in law is one with whom you can share anything. For a woman, it's sentimental to get involved with everyone. However, a loving sister in law treats you like a friend or sister. It can be fun spending time over coffee chats, shopping, cooking or even holding conversations. These are just a few ideas to cherish amazing moments. Your sister in law becomes your best friend. You love to talk to her and share personal things. She makes you feel like home. She treats you like her close friend and opens up her secrets with you. It's a god gifted relationship which both man and woman should be thankful for. It's the time to spread some love with these sister in law quotes.
Sister in Law Quotes
If you have a sister in law or you are one of them, these quotes about sister in law are for you. Why not share these with your family and friends?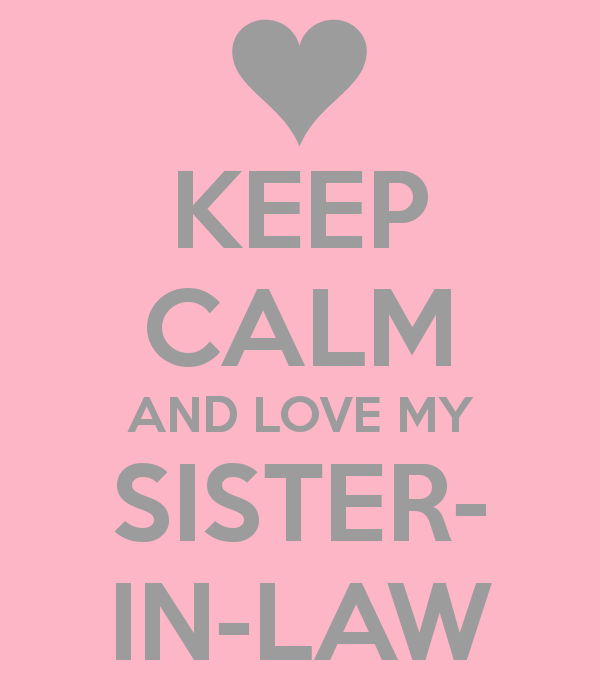 They can call you sister in law or my brother's wife it doesn't matter you're a special person in my life you're like my sister.
Sister-in-Law, you are someone that I can talk to, someone I can lean on, and someone that understands me. You are much more than just my brother's wife, you are my friend.
I love my sister, she is simply amazing and I just couldn't imagine my life without her.
Thanks for being my UN-biological sister.
Someone who is always there who I know will care whose shoulder I can cry on who will defend me to others even if I'm wrong who will always stick by my side and who will always have my back.
I am writing a book on my sister in law which is called jealous.
God bless you, my sweetie, always be a part of my heart.
In this life there are only milestones each rare and so sweet, sharing with the loved one and make them complete.
Why is everyone giving cheers to me on my sister in law being pregnant? i had nothing do with her.
Jesus died for us just drink this drink, my sister in law is a genius.
Your sister isn't always your blood relation, sometimes it's that close friends who understands you, love you, and has always got your back.
Today is the perfect day to tell you how much you mean to me as my sister-in-law and my friend. We are so different but we always have fun! Happy Birthday.
I could never, ever, never, ever, never, ever forget a sister-in-law like you especially on your birthday.
I started to walk with my sister in law in the evening, it was awesome feeling to talk with her, it is just kind of clear the mind, it just makes you better, things started to tighten a little bit.
I wish that i could tell you exactly what it means, to have a special sister like you who shared all my dreams.
I just had a heart to heart with my sister in law; i would have never guessed some kind of things about you. you are so innocent.
I have watched my entire sister in law and brother in law and all the difficulties they faced, they have to put the rubber band on the doorknobs and keep watch over their child all times. it is incredibly tough for them.
Sister in law by chance; friend by choice.
The day of the wedding our families will blend, you will be my sister and my friend.
I love my sister in-law. Like this night has just changed how much I really trust and rely on her.
Our friendship grows, yet stays the same, For sisters-n-law we became. Yet she is so much more, For she has become a sister that I adore.
I'm writing a book about my sister in law called jealous.
Gosh, i love my sister in law; i love that girl so much.
Gosh I love hanging out with my sister-in-law. I love that girl to death!
I am so glad that you are my sister in law, i have learnt so much from you. i can proudly say that you are blessing to our family. may you live long!
My sister in law is a painter that paints the painting for the others; she will do a painting in the three days but i want that painter who paints extra skills in my whole life.
I smile because you're my sister in law, I laugh because you can't do anything about it.
Sister a person where you've been; someone you can call when things aren't going right; is more than just family; a sister is forever friend.
To my sister for happy times shared through the years for the loyalty, love the laughter and tears. For the special things only you can do for all of those I thank you.
Happiness is shopping with my sister in law.
May god shower his choicest blessings on you. Wishing you happiness , good health and a great year ahead. Happy birthday sister. .
We weren't sisters at birth but we knew from the heart from the start we were put on this earth to be sisters at heart.
Was it a bit emotional in our sister in law quotes? I'm sure it must have made you realize how close you are with your sister in law. She shares a beautiful relationship, full of love and care. These sisters in law quotes came at the right time to you. So, share with your wonderful friend, who's special to your heart. Make her realize how important she is to you. Got a sister you adore? Let her know by sharing these sister in law quotes.
What's next? Check our other collection of related quotes about in laws.