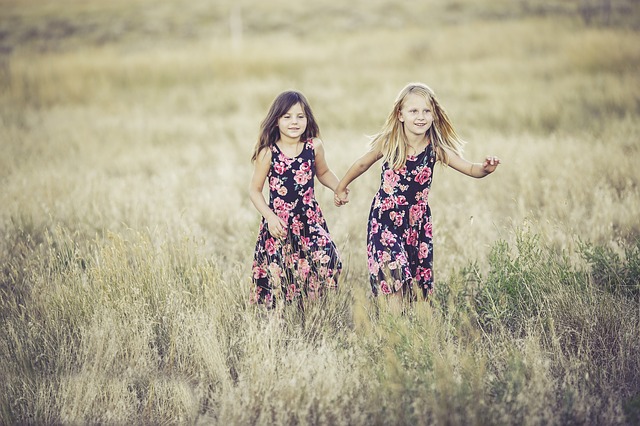 Searching for sibling tag questions to make a video and have fun with your dearest brother or sister?
Sibling tag questions are a series of 30 questions that you ask your sibling (your brother or sister) to determine how well you both know each other. This activity is usually performed while sitting in front of the camera and shooting a video to upload it on YouTube after your sibling has answered all the tag questions.
So what's the wait for? Below is our list of the best sibling tag questions to ask your brother or sister. Be absolutely comfortable to ask, share and have a blast with your loving sibling! Check the list of the top sibling tag questions for you to ask your sibling and find out who knows each other more – you or your sibling. So just put an end to your sibling rivalry and give our sibling tag a try!
No matter what age group you are, or what gender your sibling is, you can always feel free to play this interesting game of sibling tag. The age and gender doesn't count when it comes to enjoying with your sisters and brothers. So don't forget to have fun by asking these top tag questions to your siblings. You can also see example videos of sibling tag at the end of the article.

You can also take a look at our specific questions dedicated to sister tag and brother tag.
Let's jump in!
List of Sibling Tag Questions
Who is the oldest/youngest?
What was the last text you sent each other?
What do you like and hate about your siblings?
What do you and your siblings have in common?
What's your funniest memory?
Most memorable argument?
What do you and your sibling(s) for fun?
Describe each other in three words
Have you ever liked one of their friends?
What's something that annoys you about the other one?
Who keeps a cleaner room?
What is something weird that you eat?
How long does it take your sister to get dressed?
What does your sister/brother think about the most?
Who reads more?
What is something you like to do together?
Who is the most talented?
What's your favorite makeup brand?
What is your brother/sister really bad at?
What's the best thing about one another?
Who takes longer to get ready?
Nicknames you have for each other?
Last thing you talked about?
Are you close?
One thing you can do that your sibling can't?
What is the one dish you want mom to make you when you feel down?
What's a weird habit of yours?
What was your biggest fight or argument?
Describe the last thing you did with your sister/brother?.
Complete this statement: "My sibling is…"
We hope you enjoyed reading our list of top sibling tag questions to ask your brother or sister. You can leave a comment below if you think we missed out on something and you would like to add that in the post. We'll be glad to add your feedback! 🙂
More intersting fun tag questions to do next
Sister tag questions – Looking to take your conversation a little deeper? Well, we've specific 25 sister tag questions to ask.
Cousin tag questions – Some really wonderful questions that are great to ask your cousin in tag regardless of whether they are a girl or a guy.
Boyfriend tag questions – Wanna have fun with your boyfriend and find out how well he knows about you? Ask these 30 questions.
Most likely to tag questions – Want to find out who's most likely to do this or that? Ask these questions in the tag.