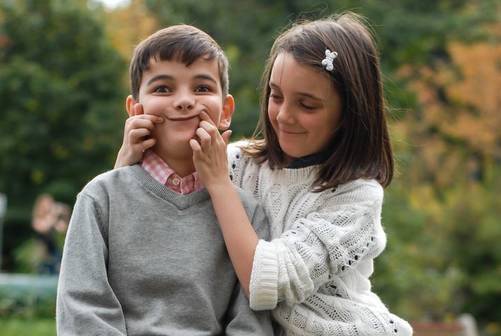 Are you looking for brother tag questions to shot a video and have great fun?
Brother tag questions are the series of questions to ask your brother(s) to know how well you both know about each other. This is done sitting in front of the camera and shooting the video. We've included examples of brother video tag questions at the end of the post to get some idea.
So what are you waiting for?
Take a look at our collection of best brother questions tag. Feel free to ask – share and have fun with your brother and thank us later. 😉
It doesn't matter what age group you belong you. Have fun!
List of Brother Tag Questions
Who is the oldest/youngest?
What do you like and hate about your brother?
What do you and your brother have in common?
What's your funniest memory?
What do you and your brother do for fun?
Describe your brother in three words
Have you ever liked one of his friends?
What's your nickname family call you?
Who keeps a cleaner room?
What does your brother think about the most?
What is something you like to do together?
Who is the most talented?
What is your brother really bad at?
Who takes longer to get ready?
Last thing you talked about?
Are you close?
What's a weird habit of your brother?
What was your biggest fight or argument?
Describe the last thing you did with your brother.
Complete this statement: "My brother is…"
I hope you enjoyed reading these brother tag questions for siblings. If there's anything tag questions missed in the post or you want to add any question about brother tag.
Leave a comment below. We'd be happy to include your answer! 🙂
As promised, Here are some great collection of youtube videos on brother tag done between siblings.
Have fun!