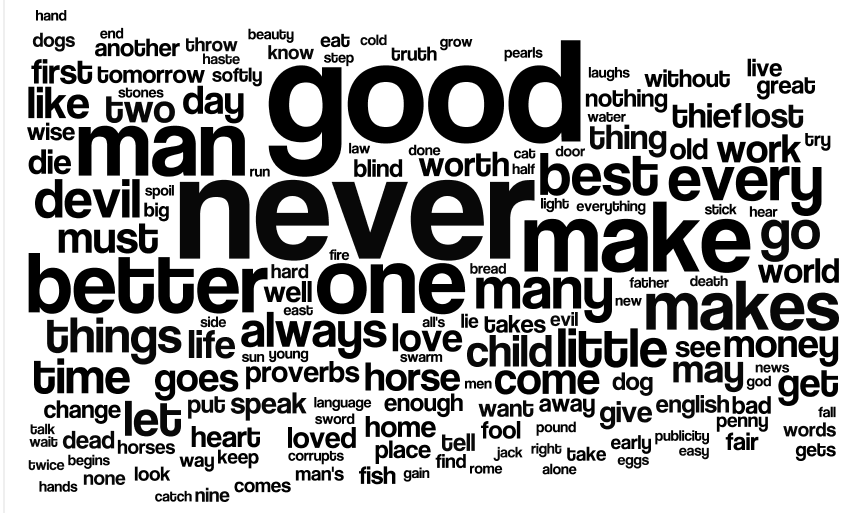 Do you struggle every day to memorize a new word that improves your creative writing? Or do you desire to create fresh content of new words with help of random word generator?
Here's a perfect solution. Random word generators have become favorites of many talented students, teachers and of course, writers. Why not you use one such creative tool to generate random words and enhance the volume of thoughtful vocabulary in the articles, essays or even lectures?
A number of students and teachers need multiple words every day.
Yes, everyday.
Whether it's about writing a remarkable story or constructing an essay, the use of fresh and different words make the story more powerful.
It's high time to forget the bad old memories of writing a draft with identical words that sound boring. Here's the detailed list of top free online random word generator to find captivating words that fit perfect to your needs.
Random Word Generator List
By understanding the following useful tools to generate random words, a student can get plenty of uncommon words to create fresh content. The teacher can make use of these tools to produce easy to understand notes with a creative tone. However, aspiring writers will definitely fall in love with these mind-blowing links to brainstorm new ideas for stories, blog posts, articles or even books.
Let's quickly put a glance at every tool.
An online free brainstorming tool that helps to generate new random words online and to boost up the creative imagination. This tool provides ease to every newbie or expert. It has the capacity to produce two to ten words. Isn't this way cool?
If you are struggling with a domain name of your upcoming website, this tool might be a great help to you. It can also generate word choices for your blog name. The super talented person inside you will even make the use of this tool to create a thoughtful story or an essay.
The informative website also has guides to suggest good domain names to your website. Any student can avail the free tool to generate new words. He/she has to write down the words in the notebook. That's it. Just open the diary and learn new words every day.
If you are in need of collecting ideas to grow your brainstorming skills, then this random word generator tool is very very useful. Bookmark it right now!
By using this tool, teachers can create completely new words that will be helpful in producing notes for students. In the same manner, students can use this tool as a cornerstone for brainstorming and innovative concepts. The people in the marketing and advertising niche require fresh random words every day to produce captivating slogans, taglines, and brand names.
You can just type the first and last letter to get a number of random words to meet your ultimate requirement. A variety of other random generators like the random verb, random adjective, a random noun can also be found. It is just awesome.
If you are a newbie or have a better understanding of idea generation tools then this is the accurate choice to enhance your skills.
Are you a passionating student who just simply loves vocabulary? This tool might work amazing for you. Do you want to learn a new word every single day? Just sit back and this handy tool will generate a word for you.
Not just the word, the tool also provides a brief definition to help you understand the meaning of the word. It has stored more than 90,000 words for all the word seekers. Enhance your vocabulary skills by learning a new word.
It is another free online website that gives free random words in an ample amount. Just keep refreshing the screen and get a new word.
The words are uncommon and can be helpful to produce unusual, crisp and different content. Sometimes, we need out of the box ideas to convey a message and for that particular use, random words are simply the best.
The tool also has the capacity to give you nouns, adverbs, verbs, and adjectives. If you are a writer then the website can bring a lot of amazing words for your next story.
Were you searching a useful list of random words? This tool ensures to provide a list of words to help you brainstorm ideas for the next writing assignment.
The users can simply create a paragraph, a bulleted list or even a table of random words. He/she can select from his/her own choice. It just requires the user to select the word form and click the red titled 'generate' button.
Do you love creative writing? This stimulating tool has got a lot of new words for your project. Finding common words is pretty easy but generating uncommon words that are meaningful is necessary.
The interesting tool offers a wide range of random words that sits perfectly to the creative pool of imagination. With these thoughtful words, you can generate a copy that is not just unusual but has a strong message with a creative twist.
I am sure you would not have used these words before in any of your assignment. Give it a try!
Another online random word generator tool to ease your stress of finding random words every day. This tool offers a bit detailed options to help you select what sort of words you are actually looking for.
The drop down list is available to help you choose the category to find related words. It gives categories like the human body, collective noun, adjectives, verbs,brand, countries, silly words, sports, food, jobs, noisy words, creatures etc. The student or teacher who is in search of random words can also restrict the length of the word by putting the number of characters.
Enjoy the font experience on a colorful background by selecting the nice font. Have fun!
An online forum where you can actually practice the writing exercise. Incredible HUH?
This is a writing prompt to make the proper use of random words. The generator produces 8 random words at a time and the user can simply note it down for future assignments. The generated words are a mixture of adjectives, nouns, and verbs. A simple tip is to use the word in a sentence as it improves the writing skills and makes the word more quickly to remember.
The website also offers diversified options like quick plot, random exercise, story title, random subject etc.
It's a unique word generator. The tool is useful, informative and helpful, though. The criteria to generate random words is quite different.
The user has to click the start and stop button to get a new word. The words shuffle with a rapid pace and the generator only comes to a halt when the stop button is clicked. So, you just have to click start and stop to find new words every second.
Whether you are a creative writer in search of thoughtful ideas for your next project or a student who has to complete the given assignment this tool is exactly what you're looking for.
It can be used by teachers to create a vocabulary test for students or challenge students to write a paragraph by using a list of random words. The user can select thousands of words at the same time.
A number of aspiring writers use this tool to write a creative story based on a selected list of 25 words. Why don't you try?
A random word generator to create games like Pictionary and other creative writing exercises. The words are also provided with a link to the definition. If any students wish to determine the meaning of the new word, he/she can easily find the meaning in Google or Wikipedia.
This tool also has a number of words for kids. Small kids can also avail the use of this tool to find new words. The website also offers services in 5 other languages than English. If you are a Spanish, french or Italian this tool can generate words in your local language to improve the vocabulary skills.
This is the last tool to help generate random words for your daily activities. Whether you aim at delivering online lectures or write an ebook the use of fresh words is very important.
This thrilling tool produces words in three skill levels ie Noob, advanced and Pro. Select your skill level and enjoy a number of words every second.
—
Did you enjoy today's valuable free online random word generators?
I am sure you must have saved few links that are super easy to use and can generate different words every second.
I have personally found these tools appropriate for my daily writing activities. If you are a student, writer, teacher or simply love to memorize vocabulary then these tools are simply the best.
Hope you acknowledge the helpful resources of random word generators.