There is no doubt in the fact that, technology has brought great reliabilities among humanity. There are different types of technologies. One of the best known technology is computer, laptop etc. these are one of most renowned innovations of present era. There are variety of companies that provide us these innovations, like Apple, Dell, HP, Lenovo, Sony etc.
Every company provides its own technology and specification in each laptop, computer. Therefore, buying a laptop is not easy if you are in a market full of laptop, computers of every brand. We all know that, the best known companies selling the best laptop, computers are Dell and HP, so today we are going to compare Dell Vs HP.
It is true that both the companies have been the best known companies if we look at technology. These companies have always provided its customers with the best working laptop, computers and other products. We agree with the statement that both the companies make excellent laptops, computers, that can easily long last and are also suitable for work.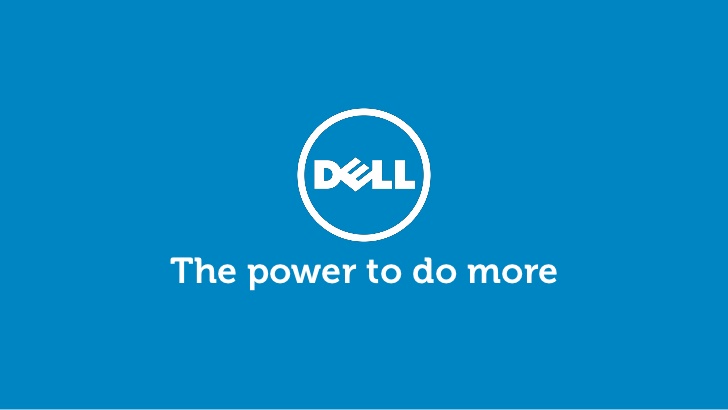 So, when you are planning to buy a laptop, it becomes difficult for you whether to choose Dell or HP. So, this Dell Vs HP comparison will greatly help you in deciding which one will be the most suitable company for you. Both the companies Dell and HP go side by side, giving a tough competition to each other.
Dell vs HP – Which One Should You Buy?
While buying a new laptop, you have to take care of some important factors. These factors help you greatly in choosing the most suitable brand for you. These not only help you but will also help the people around you, when they will come and have a look at your masterpiece. These important factors include pricing, performance, customer support, appearance, promotional offers.
This post is not particularly related to Dell Vs HP laptop comparison but it's related to all computer related products of Dell vs HP.
Pricing or budget
While buying a new laptop, the first and foremost thing is the budget. How much money you have in your pocket, or how much costly laptop you can buy? This is the most important thing to be taken care of! So, if we compare the prices of Dell and HP laptops and computers, we come to know that Dell laptops and computers are much cheaper than the HP laptops. So, if you are on
So, if you are on low budget you can easily go for the Dell laptops. But if you have a high amount in your pocket, you can also buy the HP laptops and computers of your own choice.
So, if you are planning to buy a new laptop, look at your pocket first. It's not that the Dell laptops are of low quality, but they are much cheaper as compared to the HP laptops. This is because they make laptops and computers for every type of people, whether they are rich or middle class. You can buy the Dell laptops from the specialized vendors. But if you are planning to buy HP laptop, you can get one only from dedicated vendors. These are some of the reasons that make HP laptops costlier vs Dell laptops.
Performance
After deciding the budget, the second most important things that carry a great important is the performance. No doubt, Dell and HP laptops are known for their excellent performance and processing. But comparing both Dell and HP, HP comes at the top in providing an excellent performance in laptops. Since the start, the company has produced numerous number of laptops and computers and has also maintained and enhanced the performance of its computers and laptops.
Therefore, HP is called as the king in laptop technology. They provide laptops to the people that are easy and reliable to use at any place. Whereas, the Dell laptops still need more improvement in performance to gain enough popularity as compared to HP. However, there is no great difference in performance of both Dell vs HP laptops.
Appearance
It is true that while buying a laptop appearance matters a lot. The laptops having an eye catching appearance are more to be sold as compared to the dull laptops. No matter they are costly or cheap, the customers demand to have a look at those laptops with beautiful appearance. Because having a laptop with attractive appearance makes you feel relaxed while working. You do not get bored of using it. I myself had such experience!
So, comparing both Dell and HP laptops, the HP laptops do not have enough designs as compared to the Dell laptops. No matter their performance is excellent, but HP laptops come in specific colors and designs. They mostly come in gray and clack color. Whereas, the Dell laptops come in a variety of colors and designs that are eye catching and relaxing.
Customer Support
Another factor, that carries a great importance while buying a laptop is customer support. Every customer needs a customer support while buying a new laptop. This customer support provides the great facilities to the customers. If you are having problem with the laptop, you can easily get support from customer service officer. If we look at the customer support of Dell and HP, HP provides great customer service through their website as compared to Dell. However, Dell is much more popular in providing customer services to its customers by all means. One feels relaxed while getting in touch with Dell. However, both the companies are excellent in providing customer support, but if we compare dell vs hp support then the Dell wins this race.
These are some of the factors that should be kept in mind.
So, finally, if you have any plans of buying a new laptop from Dell or HP, you must look at the above factors. What I would suggest will be Dell because as mentioned above Dell won the race by all means. However, it is not mandatory to buy a Dell laptop. It's all on you, you can also buy HP laptops if you wish to.
Hope you enjoyed our comparison of Dell vs HP laptops.