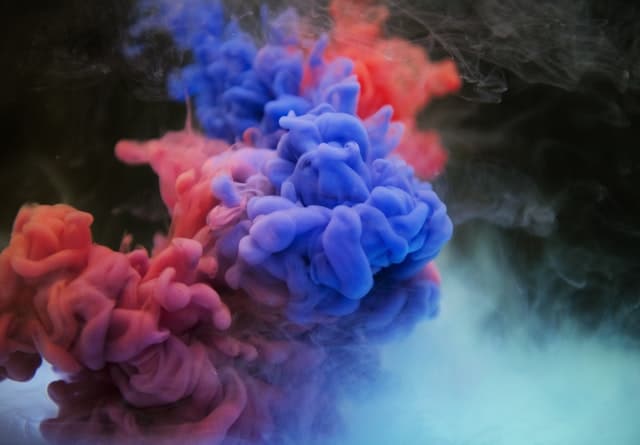 People love to enjoy, promote happiness, and health. The Color run is an event to encourage runners of all type and make more fun. It was earlier known as "the happiest 5k on planet". With time, this event has gained more popularity and now, people get more enthusiastic and are more excited to participate every year. If you are looking to participate as a runner, you will have to be part of a team and in order to represent your color run team, it becomes necessary to print your color run team names on the white shirt. Is not that too cool, and colorful?

Have you thought of a creative name ideas for your color run team? The color run team names can be funny, lively and interesting so that it stands out from other teams. Imagine yourself running with thousands of other people, all soak in vibrant colors. How fun is this? More people are started to participate in this color run event because it is all about spreading and sharing colors and happiness with everyone. People from all over the globe take part in this event for a happy cause. The goal is to spread more love, happiness, health and individuality. You can even include your friends and family to make a team and enjoy an amazing race altogether. A team should have at least 4 members, and one can be the captain. Now, decide some cool, funny color run team names so that you be prepared, and get your shirts ready.
Color Run Team Names
Here are some ideas to go creative with your own color run team names;
50 shades of color
A running canvas
Blizzard blues
Blue girl group
Chase the rainbow
Color fusion
Color me Crazy
Color me dirty
Color us fabulous
Cray cray crayola
Crazy tints
Dancing dollies
Dyed divas
Filthy greens
Fluffy unicorn
Free runners
Fruity pebbles
Full spectrum
Full spectrum
Glow girls
Glowbusters
Goldilocks
Hue-ten nannies
Ink me
Jazzberry Jam
Neon nuts
Not fast, just furious
Paint the clouds
Painted pixies
Pallete pushers
Pigmentation party
Pink ponnies
Purple color pallete
Purple lain
Rainbow dashers
Rainbow rockets
Run for run
Running outside the lines
Shady ladies
Shred the rainbow
Sour patch kids
Sprayed and splattered
Team Spanks
The Chamelons
The picasso
The red fashion
The white stripes
Twisted colors
Veiled in colors
White bright lightening
At the end of the event, there will be no white and people will have colors all over them. And, all you see more smiles, and happiness everywhere. The exception is to wear a t-shirt and make it more interesting by adding creative elements and of course, color run team name. Think of other ideas and give a more unique name to your team and stand out. Your team name is going to be your identity among thousands of other runners all over the world. Hoping to enjoy the colorful running event!