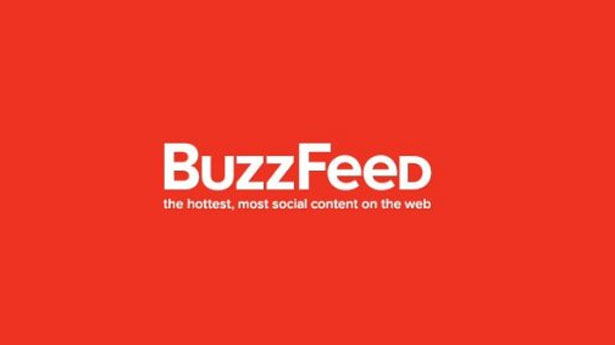 Have had enough of the same old BuzzFeed? Want some new sites like buzzfeed and more entertaining to kill your time? Worry not because we have got you all covered for that!
You all might know about BuzzFeed, don't you? For those who do, well and good. And for those who don't know about it yet, read on further to know what it is.
BuzzFeed is basically an entertainment-oriented website that claims to be the "top media company for the social age." BuzzFeed has redefined online advertising through its social and content oriented approach. The website was launched in 2006 and worked hard to produce viral content on daily basis. There are many popular categories right now on the website including videos, news, quizzes, lists and more. So through BuzzFeed, you can get various amounts of entertainment in no time.
However, BuzzFeed isn't the only website that follows the entertainment-based trend. Today, there are several other websites like BuzzFeed that are doing the same thing, or doing it even better!
List of Sites like BuzzFeed
So, if you want to have more fun then here are the top 8 sites like buzzfeed you ought to visit to kill some good time:
PopSugar
From being a boring personal blog to becoming a popular culture website focusing on celebrity news and gossip, PopSugar offers all what you need ranging from the fondest moments and hottest trends to the best of the best tips in fashion, fitness, health, food and beauty.. And also the chance to buy it all!
Cracked
Being a humor-based website, Cracked is an entertaining experience overall like buzzfeed. Cracked includes articles, videos and online journals on various topics ranging from television and video games to science and technology. The website doesn't have any games or quizzes like BuzzFeed but it does have content that is way too hilarious.
Funny or Die
If comedy is your thing, then Funny or Die is yet another humor-based website like buzzfeed for you to have a good laugh. The website contains several original humorous videos from various well-known and up-coming comedians, as well as features hilarious sketches from several different users and celebrities. However, the site mainly focuses on comedy in video format, rather than on pictures or articles.
UpWorthy.com
Launched in March 2012 by Eli Pariser, Upworthy is a website that delivers typical content. The main aim of the website is to advertise stories about fundamental issues that link everyone in the world and can even change it – as the website says "We're all part of the same story."
College Humor
Another one from list of sites like BuzzFeed is College Humor which is mainly a comedic-oriented website owned by InterActiveCorp offering original videos and articles in format that is not so word-heavy along with some user-submitted content that includes comics. The site is full of funny videos and photos with features such as "choose you own adventure" game.
BoredPanda
There couldn't be a more fitting name for the website! Boredpanda.com is one of the best websites like buzzfeed for the reasons that it lets you explore some really interesting and visually attractive content. Boredpanda.com is actually a blog that offers regular updates about the coolest searches for travel and tourism, DIY, animals, restaurants, technology, fashion, photography and what not! There's also an option for registering an account with the website in order to like or dislike posts.
Viralnova
Viralnova is another interesting website that has more than 100 million users every month. As the website says, with Viralnova you can "get all the latest, hilarious, and mind-blowing stories on the web which everyone's talking about." The website is created by a group of "scrappy web junkies" who love to offer positive stories to the world to allow people to have an insight on what's happening around in the world. To read these amazing stories you don't need to sign up or register on their website. You can simply follow them on other social media channels like Twitter and Facebook to get their popular stories from around the world.
Mashable
Referred to as the "one stop shop" in social media, Mashable is an international, multi-platform media and entertainment agency founded by Pete Cashmore in 2005. The website has been awarded as one of the 25 best blogs of 2009. Like BuzzFeed, Mashable is a great source for content related to technology, digital culture and entertainment for people all over the world.
So, these are the sites that are more or less website similar to BuzzFeed. Though many of these websites offer content that is to a great extent newsworthy, they all have something in common and that is they all know how and what content should be delivered to make it go viral on the web.
Being a content creator, it is essential to know and research about what is trending across various platforms on the internet. So these are great sites for the content creators as they will have a chance to showcase their articles in front of the millions of viewers and readers of these sites.
Enjoy your time with these websites like buzzfeed and thank us later. 😉