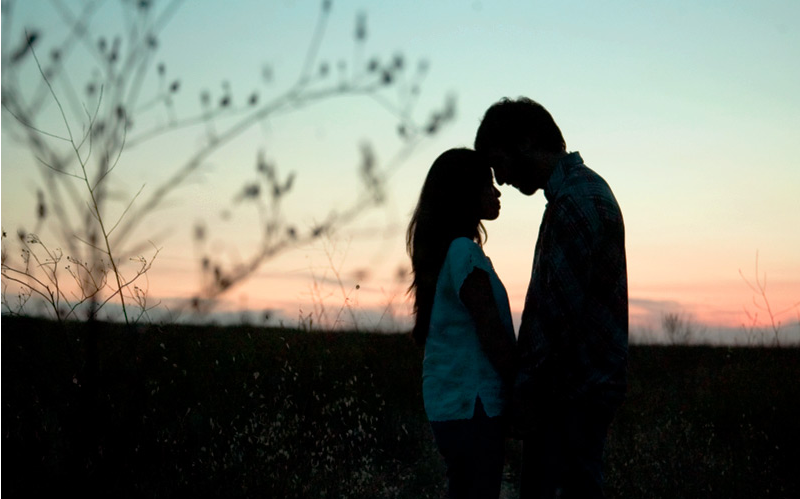 Hey, girls!
Are you in a relationship with someone and want to show it to the world that how cute it is? Or how strong your relationship is? Let us tell you a brilliant way to express people about his love for you and the charm of your love life. Yes! We are talking about the Boyfriend tag.
Boyfriend tag questions are the series of questions which you ask your boyfriend to get to know how well he knows you and remembers things about you. Most of the time, this is done by shooting a video to upload on Youtube. But you can even answer these questions by writing a post on your own blog. Choose any option which you feel the best.
If you are getting bored and want something exciting to do and have a great time with your soulmate then start recording a video about The Boyfriend Tag. People will love this idea and they will start drooling over the relationship of yours. Rules are simple a girlfriend asks some easy and simple questions to her boyfriend which turn out to be super funny and romantic as well. Ask him about the first time you met or about any memory you shared with him, sounds interesting and romantic at the same time. Your viewers will love your idea and off course they will get to know about you and your boyfriend which is fantastic, Isn't it? If you are thinking what boyfriend tag questions to ask then don't worry just check out these questions to ask your boyfriend which we have shared with you to begin with.
List of Boyfriend Tag Questions
Sounds exciting and interesting. Right? Then imagine how entertaining it would be to record a video with your boyfriend. So what's the wait for? Let's take a look at our boyfriend tag questions 2018 edition which no one asks their partner. We've included examples of famous youtube video on boyfriend tag questions to give you some idea.
When did we meet and where?
Where/when was our first kiss?
Who said "I love you" first?
When is my birthday?
Where does my family come from?
When did you meet my parents?
What is the one thing you wish I didn't do?
Where was our first date?
What eye color did you wish I had?
What tv show do I always seem to forget?
What dressing do I always use?
One food I don't like

My favourite drink?
What is my shoe size?
What I am afraid of?
What's my favourite sandwich?
What would I eat every day if I could?
What is my fav cereal
What is my favourite song
My sport team/s?
What is my eye color?
Who is my BFF?
What is my favourite cake?
Do I play sports? If so what?
I would spent hours on _______.
Who is my favorite you tuber?
Where did my family come from?
What talents of mine do you LOVE?
Do I've any nickname? What is it?
What kind of books do I like?
What is the first thing that I do in the morning?
Complete this sentence "My girlfriend is __________"
What's my favorite sport's team?
Do I prefer dogs or cats?
Which was my favorite date night with you?
My favorite TV show?
What can you do to lift my spirits on a day I'm feeling very low.
Where do I shop for my clothes?
What town did I grow up in?
What is my eyes color?
What is my weird behavior?
What are three favorite things I like about you?
Which was my favorite date night with you?
Which drinks I like?
How would you describe our first kiss?
Would you like to meet my parents?
What is my favorite type of car?
What is my best personality trait?
If we got married someday, where would you take me for the honeymoon?
What is my dream or goal in life?
What is the craziest thing I have ever done?
How many languages do I speak?
What is my favorite color?
Which is my favorite type of clothing?
Who is my best friend?
Do you remember the first thing I said to you?
What is my best childhood memory?
Would I rather hug or kiss?
What do I dislike most?
Which kind of music do I like most?
Which is my favorite ice-cream flavor?
Which is my sexy lingerie that you love the most?
Which song reminds you of me?
What I often do in my free times?
How did we meet?
How many siblings do I have?
What are three countries that I really would like to visit?
When was the first time you said "I love you" to me?
Which is my all-time favorite restaurant?
How long have we dated?
What is the first thing I wish you didn't do?
What is my middle name?
What is my favorite food?
What would my ideal breakfast in bed be?
What is my greatest fear?
Do I love kids?
Would I enjoy breakfast in bed?
Would you kiss me in front of your mother?
Which is my favorite read?
How do you feel when you think of me?
Why do you think you were attracted to me?
What type of flowers do I like?
What am I great at?
Describe me in 3 words.
What is the first thing that you ever gave me?
Do I have any allergies?
Who is my closest female friend?
What is your favorite memory of me so far?
What is the one thing that you love most about me?
What is something you wish I didn't do?
Which religion do I profess?
Where did we take our first picture together?
What's my shoe size?
What drink do I always order?
Do I prefer dogs or cats
Describe me in three words.
What was the last time I cried?
What is my favorite cake?
What is my weirdest habit?
How long do I need in the morning to get ready?
If you could change anything about me, what would it be?
What is my greatest achievement?
Am I good in making friends?
Am I good in making relationships?
What was/is my favorite subject/s in school?
Which is my favorite ice cream flavor?
Do I have a nick name? What is it?
Who usually wins our argument?
What was my first job?
What was your last social media picture that you posted?
Who was the last person to text you?
Am I your weakness?
Have I ever used bad language?
Have I ever been in hospital?
Who is my favorite makeup artist?
On a scale of 1 to 10, rate me over all.
Where would I love to travel to?
Am I a morning or evening person?
Do you think I made you a better person?
How often I call you?
Here are some example video tags of boyfriends from Youtube. They took questions from yahoo answers or tumblr. Now let's take a look.
The first boyfriend tag questions youtube video is from the beauty Zoella with her boyfriend. It's 24 minutes long! Woo!
The second boyfriend tag is with Alex and her girlfriend.
The last one is from Mylifeaseva.
I hope you enjoyed our new list of boyfriend tag questions to ask your partner in 2018. If there's anything you'd like to add in the tag questions for boyfriend post feel free to let us know in comments.
Share with us your boyfriend tag video one you're done. 😉