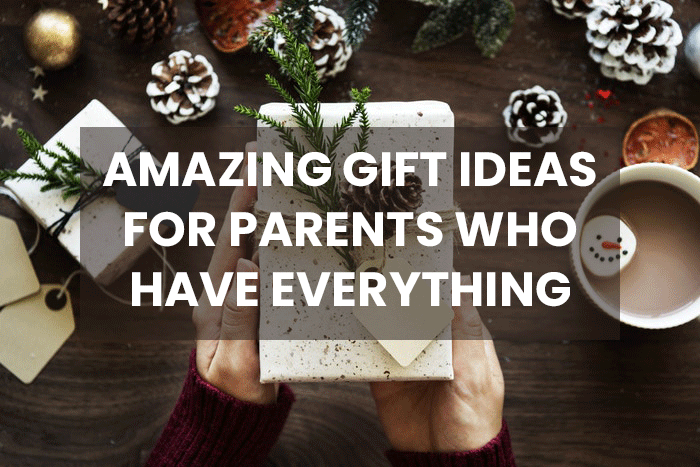 One of the rarest events where you cannot blame your spouse for giving you a tough time is when it comes to buying gifts. It goes without saying that the hardest person to find a gift for is none other than our parents. It gets even tougher when you have parents who are super accomplished in their lives and seem to have everything already. Finding gift ideas for parents who have everything has been proven tricky always. Apparently they have everything; so nothing seems to add value. Also, they usually keep showering you and your kids with generous gifts.
While you do enjoy the influx of gifts; you often ponder if and how you are supposed to pay them back. But hey! We have a different take on this– don't think of returning favors or paying them back by buying them expensive gifts. Instead, get comfortable with the fact that you can never compensate them for the time they invested in upbringing you. But you can always bring comfort and affection in their lives; by way of giving them well-thought-of gifts. This is exactly what we are going to discuss next.

Gift Ideas for Parents who have everything
They say kids come in all shapes and sizes. The same applies for parents too. They have different moods, personalities and preferences. This makes the choice of gifts even trickier. We have thus, made a collection of gifts for parents who have everything in their individual capacity. These gift ideas for parents range from technical gadgets that bring more comfort, to creative ways to recapture past, to fun ways to living the present.
1. Monthly Flower Mail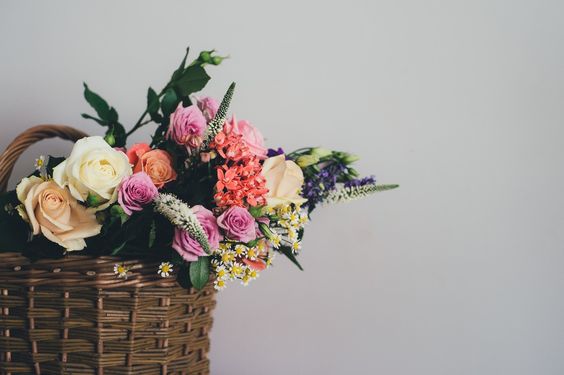 Call us old school or what; we still believe in the beauty and magic of flowers. For us, no technology or device can beat the love, aroma and charm of a nicely done flower bouquet conveys. So that is what we begin with; and then multiply that impact by 12 and voila! An annual subscription of flower mail; delivered to their doorstep is definitely something they could no otherwise think of. Who buys flowers for their very own-self, anyways?
2. The Tile Key and Phone Finder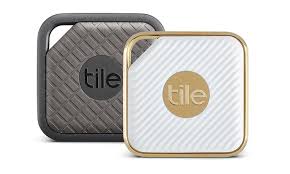 You know you kept something safe; and handy; and it gets lost all of a sudden. Yes, that feeling exactly! It is actually one forgetful person in the house who always misplaces his basic stuff. For most of us, that happens to be one of the parents. Funny still, they don't even like to admit it. If you face such a situation, do not shy away and buy them a Tile Key and Phone Finder. This device basically finds misplaced stuff in 200 feet range usually. This is very useful, especially for parents who have everything but keep misplacing it too. Not bad, eh?
Click here to buy.
3. Smart Learning Thermostat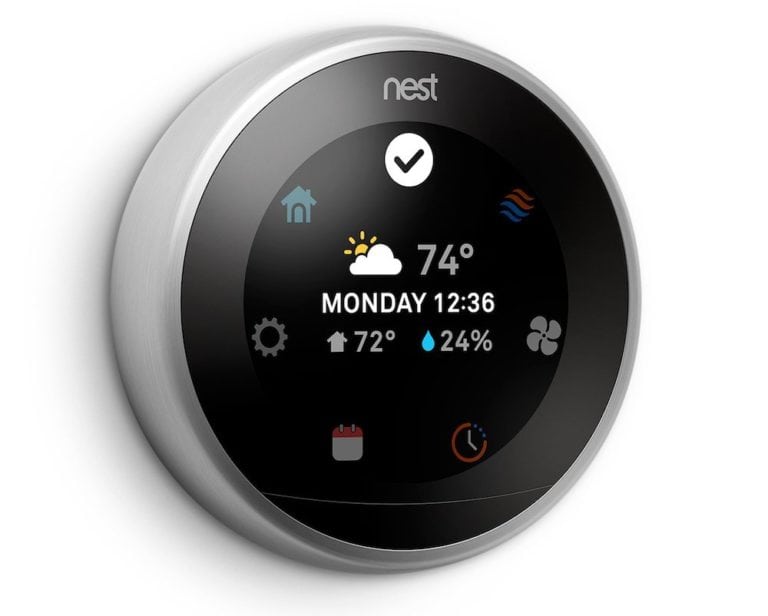 You have to buy a gift for parents who have everything – awesome heating and cooling systems, immaculately decorated home; a huge bank balance. Yet they find it hard to get up and set the temperature control every now and then. The remote control is a lost story, and they of course do not have a robot to fetch robot every time. A smart learning thermostat learns your habits and then does the job of adjusting the temperatures automatically; according to your needs. This adds to comfort as well as saves energy too.
You can buy this cool gadget here.
4. Hot Cool Air Purifier by DYSON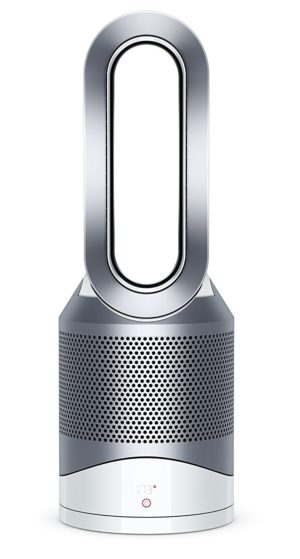 Allergies are common – and taxing, both for kids and elders. Also, there are clean freak parents who like it all spick and span, all the time. Get a hot cool air purifier device that not just purifies the air of pollutants and allergens; but also cools it in summers and warms in winters. Best of both the worlds, right?
Proceed here to buy.
5. A pre-loaded IPad or Kindle
Even though this sounds an old gift idea, but not all parents who have everything are 'pro' at setting up their I-pads or Kindle. So when you buy one of them, personalize it with their favored applications, delete or hide the ones not frequently used, and download their favorite reads. So the gift is good to go the moment it is unwrapped.
6. Subscription Boxes
Subscription boxes are all the rage these days. We love these because of the total customization they offer. Isn't that a wonderful gift idea for parents who have everything? You get to choose what goes inside the box each month; so you can well adjust the gift to their experience and ongoing occasion. An annual subscription box is a very nice idea instead of giving away all the gifts at once.
7. A drawer organizer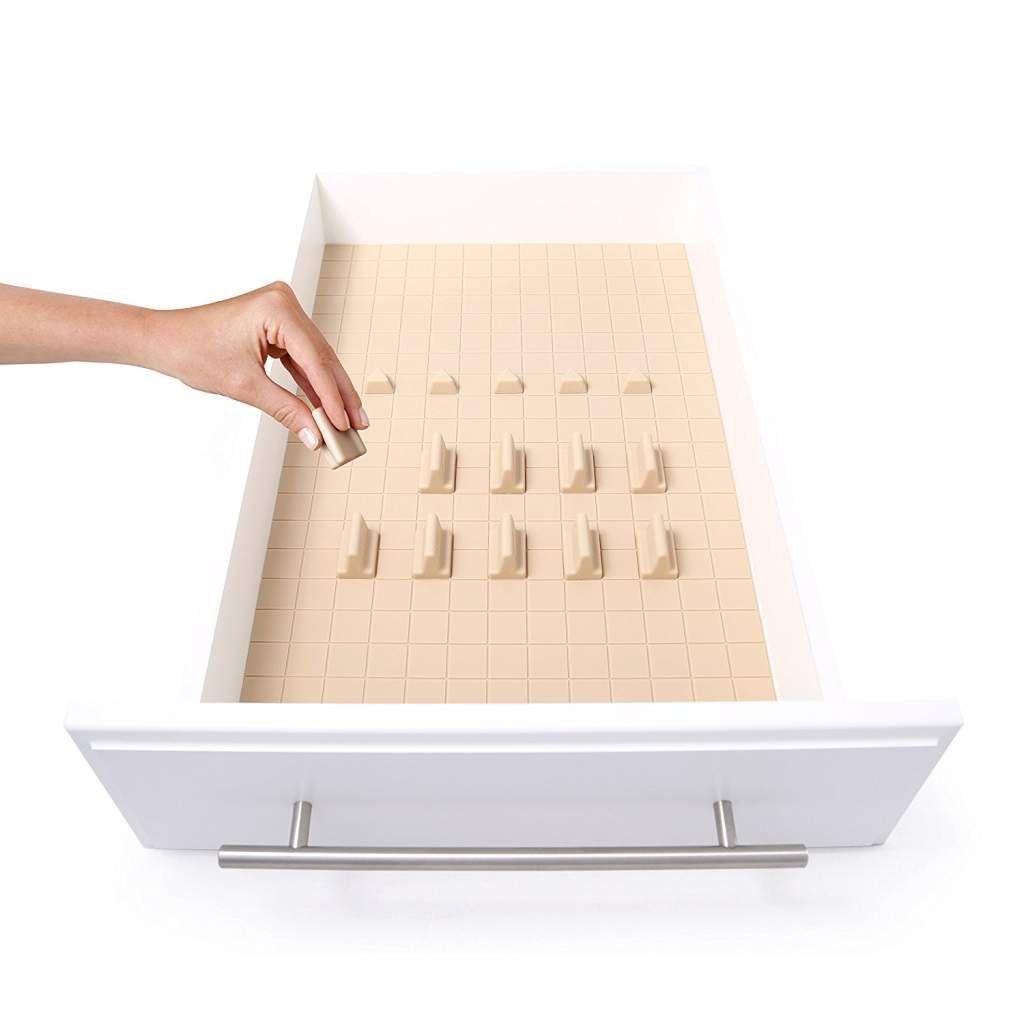 This one especially holds immense value as a gift for parents who have everything. A customizable drawer organizer helps in organizing everything they have, according to their usage and preference. They usually come in different colors too. And even if this sound not-so-expensive and hence not very impressive at first sight; they deliver immense value. And we strictly believe in value more than the price tag.
8. DNA test to trace the lineage
Are your parents History Geek? Are you a mixed breed and often wonder how did your grandparent's grandparent look? Luckily, there are services available that trace your DNA and tell you your exact credentials. Surprisingly, they might often connect with you with someone from your own lineage. This, for sure is a gift for the parent who has everything. It is also going to impress them; so go ahead! Do include it in your list!
9. A joint learning adventure
Learning never stops. In fact, it is always fun to learn new skills together. So whether it is a cooking class, or a Yoga session, or a book-reading club or a new language; do not let old age stop your parents from growing intellectually. Better yet, find a course for adults and kids and get them enrolled with your kids. Not only will they enjoy this one of its kind experience; you may also take some time out with your spouse. Too good to be true, no?
10. Blast from the past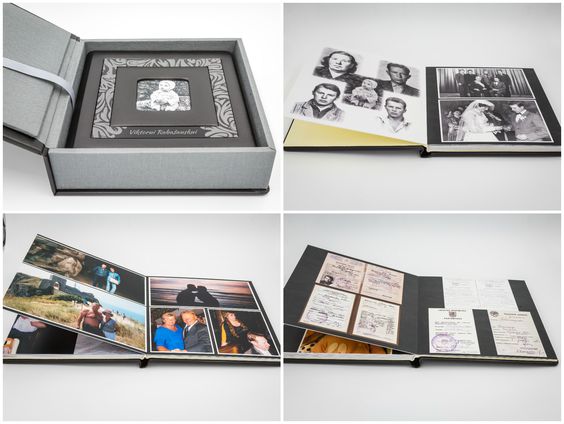 This might also seem clichéd; but we can bet this will give your parents a gush of memories. Take an empty photo album to their place and dig out old photos. Then start making the photo album together. Intentionally keep talking to them about the pictures. And then just rejoice as they gleefully walk down the memory lane; and bring old moments to present.
11. A weekend trip for two
Yes we know it is hard to collect gifts for parents who have everything. So let's bet on time. Book them a trip, just for the two of them. Better yet, tell them how you need them to babysit your kids so they keep their time slots free. Once they are with you for babysitting; tell them it is their turn to have a mini-vacation. This surprise vacation; even if not very lavish one is sure to bring smiles to their face. It will also help them unwind and refresh their moods. Just like deserts, there is always room for more vacations.
12. A memory journal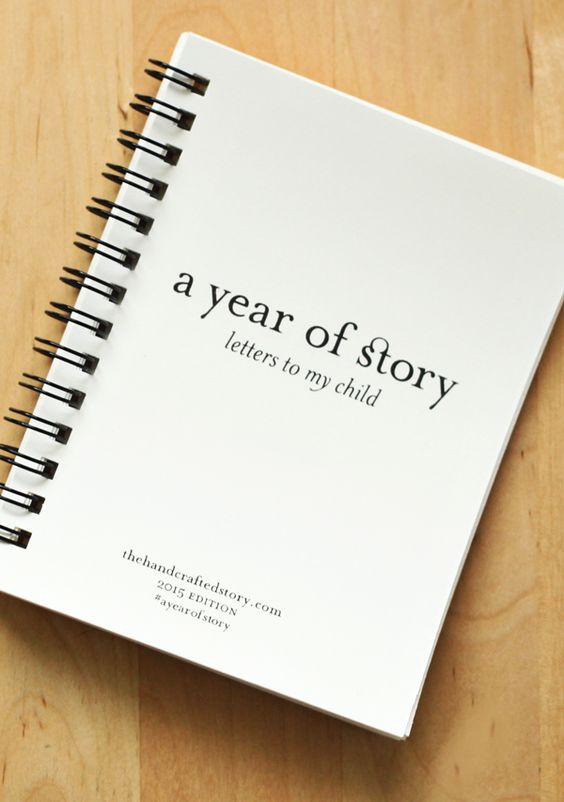 This is a very simple yet a very dear gift idea for parents who are pretty self-sufficient. Give them a memory journal with writing prompts. These can range from their own 'first-timers' to 'how did we' to memories of their kids or grandkids, to their love life or career lessons, or any reflections. Every time they open the journal to scribble something, they will not only think of you but also experience some nostalgia while reflecting on life's happenings. You can always keep this journal safe with you and your kids.
13. Customized Tees or Mugs
Parents are amazing for they love us unconditionally. This love grows exponentially when they become grandparents. Sometimes they need to be reminded of, in sweet gentle ways of how awesome they are. Choose your parents' favorite colors, and get those customized printed coffee mugs, bear mugs, or simply tee-shirts. Remember, a valued gift need not be too expensive. It is the thought that counts!
14. Nightlight Booklit Lamp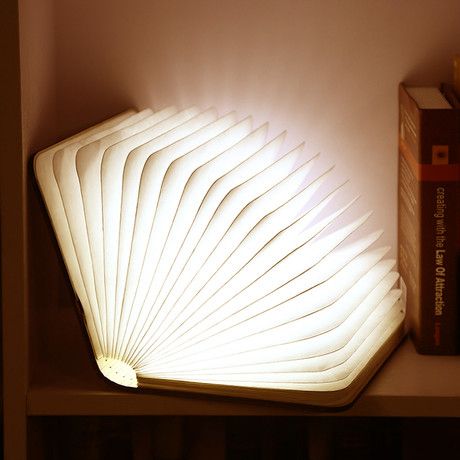 Gifts for parents who have everything are hard to find, but this one is amazing and hard to ignore. This is a nightlight LED lamp in the form of a book which gives lights when the book is opened and turns off when it is closed. Now this brings in some serious class as well as immense flexibility of usage. This can be used for reading late night purposes; from the comfort of your bed. It can also be gifted to new parents who seem to have gathered everything for the new phase of life. Because of no plug requirement, it is portable and can be carried much like a torch but with a taste of class.
15. Help them plant their Garden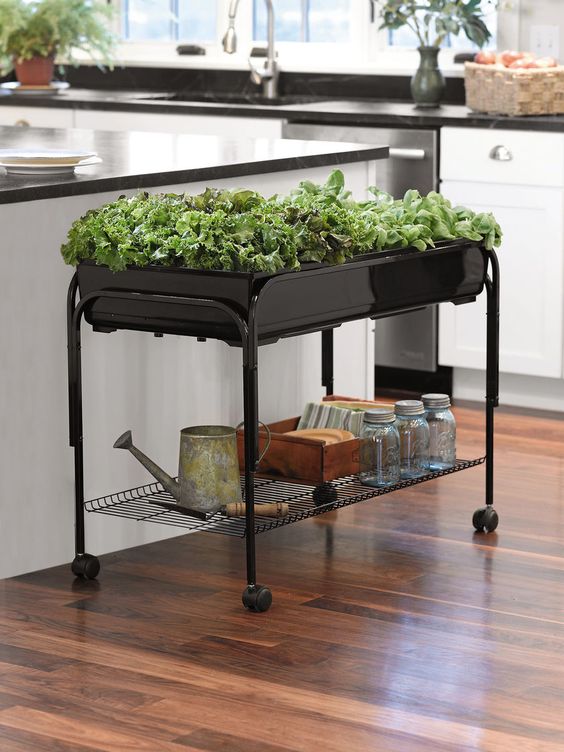 Ever heard of a smart garden that tells you when it needs more water or nutrients? Include it in gift list for your parents because usually for parents gardening is synonym to traditional planting the plants and watering them. You can gift them an Indoor Gardener, which will save them the hassle of conventional gardening while still nurturing their love for plants. The commercial indoor gardeners can plant around 6 plants of different types so their diverse needs are taken care of.
—
While we have tried to make our suggestions of gifts for parents who have everything quite diverse, we feel the need to reiterate the fact that parents' hearts are bigger than the love they express. You definitely want the best and the most valuable gift for them. You might also feel like packing in the gift wrap all your love and affection – but do not lose sight of the bigger picture. Parents who have everything do not need your expensive gifts. They'd rather be happy if you make genuine attempts to bring comfort and ease in their lives. Gifts are an add-ons; the more thought you put in finding one, the more value it will create for them.
Also remember, they are going to love you anyways, so relax; go ahead and buy what suits your pocket, time and their personality and lifestyle. Too many variables to manage we know; but who said it was easy to buy gifts for parents who have everything?
Clearly, no one.