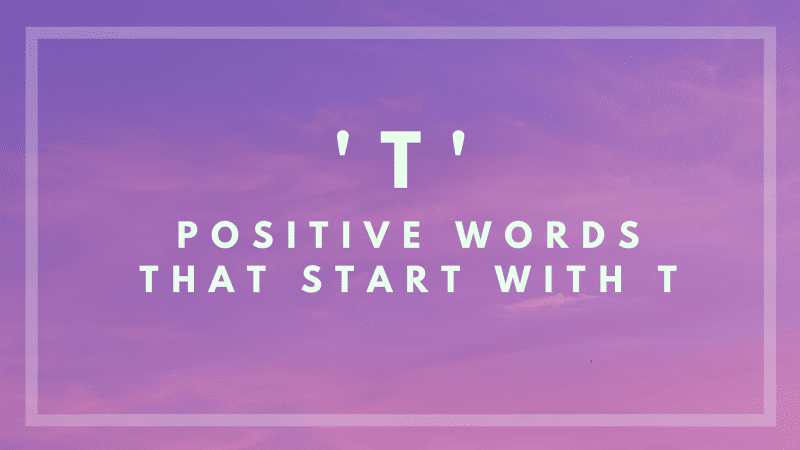 We're back for you with another list of positive words that start with T to brighten your day! So what are you waiting for, make yourself a cup of hot tea and snuggle in a warm blanket and let the positive vibes encapsulate you in their warmth!
This time, the alphabet we have selected for you is 'T'; you'd be surprised by the positivity which will flow through you when you read this list. It is tailor-made and targeted towards you to help you tackle all those hurdles that life throws your way and emerge victorious with a trophy!
Read these positive words that start with T for a therapeutic experience and find yourself transcend to another level with the positive energy!
…